By Danilelle DuFoe
First of all, I just want to send my DEEPEST appreciation and thanks to you for your Badass Breastfeeding Podcast. I had a picture of what my breastfeeding journey would look like, and it did not turn out like I "expected" at all. Your podcast has truly helped me on my 11.5 month exclusive pumping journey. My baby- Remi Jean- needed open heart surgery in January 2022, so in my opinion, formula was NOT going to be good enough for her tiny body, as she also was diagnosed at birth with down syndrome, and sent home from the NICU with a feeding tube. I was told by multiple doctors that my milk was not enough calories for her (20kcal) and we were given a 'free' can of supplemental formula, which I did not continue giving her, because I knew my milk would change as she needed it.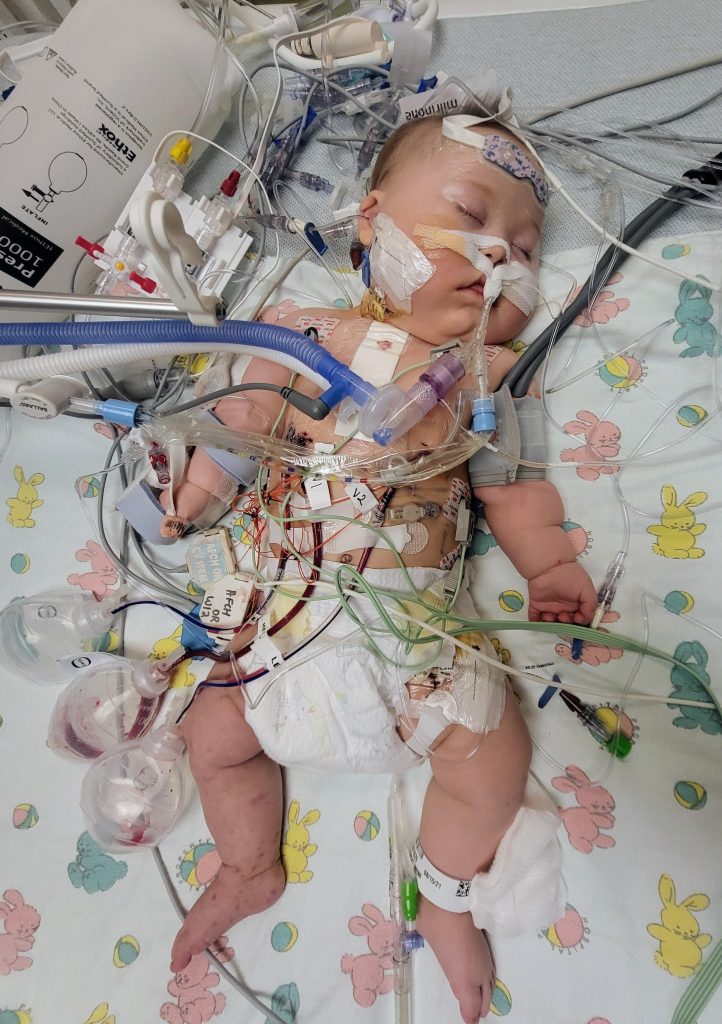 We attempted nursing for 6 months with all of the tools from so many professionals in my back pocket and still no luck. After her open heart surgery, she had more energy but bit me twice. The photo I included of her nursing was with a nipple shield and was truly only for the beauty of the photo, it was never this pretty for us. 
All in all, I share your podcast almost daily with multiple facebook groups including the moms in the Down Syndrome Community. I love your myth episodes, and especially the one about alcohol, because let's be real after exclusively pumping for so long this momma needs a drink! Thank you again SOOOOO much for your positive, hilarious, AND real and raw episodes.I listen to every single one of them, and catch up on the ones from the past.  5 STARS! ⭐️⭐️⭐️⭐️⭐️
After quadruple feeding her for so long (attempt to nurse, bottle feed, tube feed the rest, and pump) Remi Jean is finally exclusively drinking from a straw cup now which she figured out at 8 months old, and we are no longer using her feeding tube! I am weaning from the pump now and weaning her onto raw cows milk as we are approaching her 1 year birthday! I am that crazy over-supplier with over 1500oz frozen, which I plan to give her throughout the next year of her life. Thank you AGAIN! 
Pumping hacks!!! These are things that worked for my 11.5 month journey!
1. Elastic nipples and wearable pumps? Absolutely not. I reccommend "Pumpin Pals" silicone flanges for elastic nipples. And to follow their directions on how to use. They are hard to get used to but as an exclusive pumper, only 1-2 days and you have it down. Worth the investment.
2. Refrigerate pumping parts and wash only 1x daily. I recommend having 2- 3 sets always.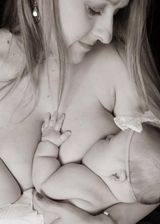 3. Have a portable pump and always have the bag stocked with a couple sets of clean parts in a zip lock, and another zip lock for dirty. Always a cooler to keep your pumping parts in if you need to pump more while you're out.
4. I see alot of moms on Tiktok using what they call the "pitcher method" where they pump, wait for it to cool and then dump it all into a pitcher.. this sounds like so much work. I just filled up the bottles to the desired amount that i pumped directly into, and the left over milk I would set aside in the refrigerator and end up freezing a full bags worth. I ALWAYS kept 5 grab and go bottles in the fridge at all times so any more that i pump, i would immediately freeze. This way I could just take what I needed for bottles if we had to leave in a rush or for the night. Much easier and saved time this way.
5. Make popsicles! Babies love these!
6. Manual pump! Question for the badasses— Can you train your let down??? With a manual pump I felt like I could train my stubborn letdown by holding the pump when my let down would begin. The milk would just keep coming. Saved time for me on occasion and I really felt like it helped in the long run.
7. "Kindred bravely" pumping bra. Hands down. I owned 2. It was perfect
8. Ask hospital for spare pumping parts if you have the same pump. (I started pumping right away when my baby was taken to the nicu without me for 24 hrs)
9. Massage gently but most importantly-HOLD!!!! Hold the spots until the milk stops and go back to that area until you emptied it, and move on. Don't forget to hold under the breast.
10. Wipe out the nipples when you shower with a washcloth. The pump doesn't clean out your nipples like the baby does, you will get clogs in your nipple.
That's a lot, but these things saved me! If you start to lose your supply, pump more often and longer.  No tricks but this works.