By Nancy Mohrbacher, IBCLC, FILCA
Fan Question:
"I'm trying to establish a pumping routine to have a milk stash. My daughter is a month old and I have only pumped a few times. Every time I do, she drinks my pumped milk sometime that day because I'm low after I pump. Every time I think about pumping I worry that she will need the milk, so I don't and then I leak lol. Need some advice as to how to establish a good pumping routine and have a good stash….thanks"
You're not alone! Here are some tips to help you build your stash. Most women pump more milk in the morning than in the afternoon and evening. A good time to pump to store is usually 30 to 60 minutes after the first morning nursing that you're up for the day. If your milk yield is average, you should expect to pump about half a feeding, which for a one- to six-month-old baby is about 1.5 to 2 oz. If you're an exception to this rule of thumb, pump whenever you get the best results. Keep in mind, too, that even if your baby wants to breastfeed soon after you pump, rather than giving her your pumped milk, you can just keep breastfeeding, moving her back and forth from breast to breast several times until she's satisfied. Unlike a bottle, your breasts are never empty. The unused breast produces milk while baby is on the other breast.  To learn more, read "How Much Milk Should You Expect to Pump" at: http://www.nancymohrbacher.com/blog/2012/11/27/how-much-milk-should-you-expect-to-pump.html. To understand how your breast storage capacity might affect pumping milk yields, see the infographic at: http://www.nancymohrbacher.com/blog/2014/1/17/infographic-on-breast-storage-capacity.html For more on both breastfeeding and pumping, download the Breastfeeding Solutions smartphone app (links at: http://www.nancymohrbacher.com/app-support/).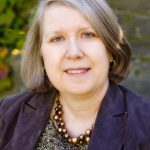 Nancy Mohrbacher, IBCLC, FILCA is a board-certified lactation consultant in the Chicago area who has been helping breastfeeding families since 1982. Her books for professionals are used worldwide. Her books for parents include Breastfeeding Made Simple: Seven Natural Laws for Nursing Mothers, which she co-authored with Kathleen Kendall-Tackett, and her tiny problem-solving guide, Breastfeeding Solutions  In 2013, Nancy released her Breastfeeding Solutions smartphone app (available for Android and iPhones) to give mothers a quick, go-everywhere source of breastfeeding help. Nancy speaks at events around the world.