By Josh Wilker
In my defense, it's not very easy to take good pictures or videos while holding a wriggling human megaphone.
"Too youd!" yelled this human megaphone, also known as my two-year-old son, Jack. I was aiming my phone at his mom. You can't tell in the resulting blurry photo, but Abby was up on a stage at the Los Angeles Convention Center, speaking through a microphone to a large room full of mothers and babies (and a few stunned fathers). Jack was right, it was pretty youd. The sound hit me as a good thing, the wide, warm buzz of people coming together, but Jack disagreed.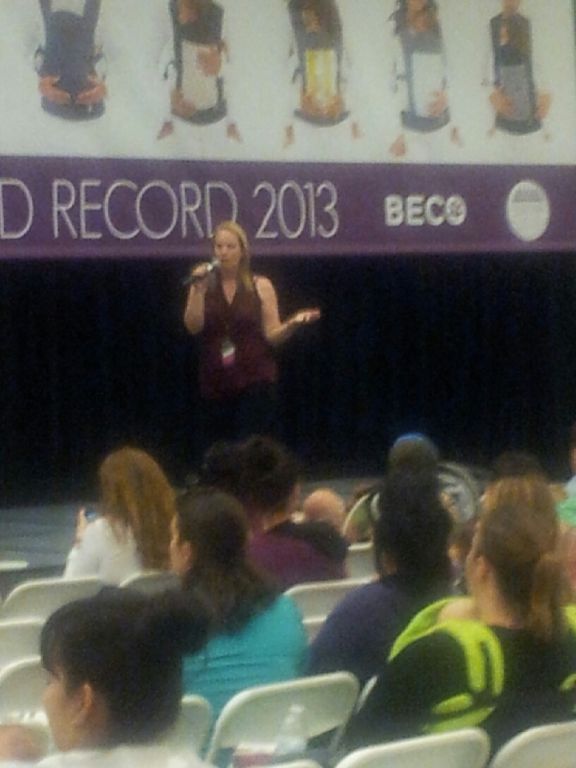 "Go! This! Way!" he yelled. He spiked each syllable with a jerking full-body wiggle in the direction of the closest exit. (He views me primarily as a mule he can steer with his wiggles.) I tried to stand my ground for a moment and took a four-second video of my sneakers.