Ask an Expert is a blog feature hosted by a team of International Board Certified Lactation Consultants (IBCLCs). Once a month each IBCLC randomly chooses a question from The Badass Breastfeeder Facebook wall and provides their response on the blog.
By Nancy Mohrbacher, IBCLC, FILCA
Fan Question:
"I am expecting my 4th and would like to exclusively breastfeed this one, but I had issues with the 1st 3. My breasts get so large, my nipple almost disappears, and I have a hard time getting the babies to latch. Any ideas on how to fix this?"
It is not unusual for breast fullness that makes latching challenging to develop around Day 3-5 after birth. But there are a couple of easy fixes for latching problems at this and other times. One is a technique called reverse pressure softening. This involves using gentle but firm pressure to move any breast swelling away from the nipple and areola further back into the breast for an easier latch. See a YouTube video demonstrating this. You can also read about it here. Another strategy to make early latching easier for you and baby is using laid-back breastfeeding positions, as gravity helps your baby get on deeper. If you're still having trouble, I would also recommend seeing a board-certified lactation consultant, as often just a little tweaking can make a huge difference. Best of luck!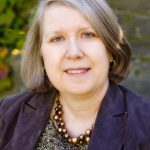 Nancy Mohrbacher, IBCLC, FILCA is a board-certified lactation consultant in the Chicago area who has been helping breastfeeding families since 1982. Her books for professionals are used worldwide. Her books for parents include Breastfeeding Made Simple: Seven Natural Laws for Nursing Mothers, which she co-authored with Kathleen Kendall-Tackett, and her tiny problem-solving guide, Breastfeeding Solutions  In 2013, Nancy released her Breastfeeding Solutions smartphone app (available for Android and iPhones) to give mothers a quick, go-everywhere source of breastfeeding help. Nancy speaks at events around the world.