By guest blogger Reve P.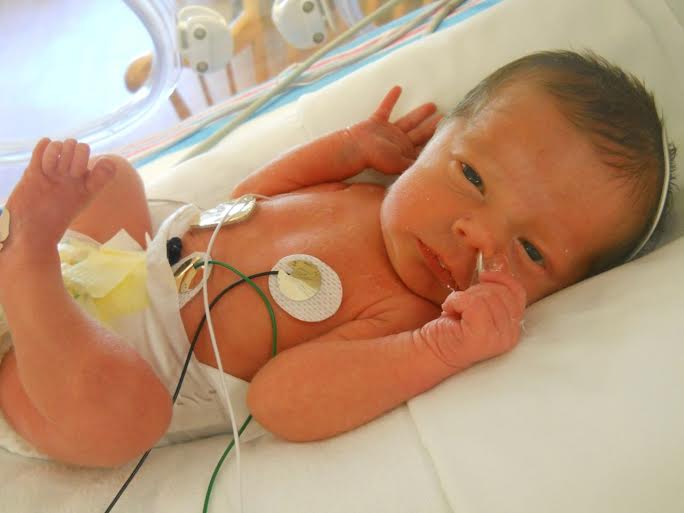 Our son was born at 31 weeks and 4 days gestation after I was on hospital bed rest for 2 weeks in preterm labor.  Thankfully, his lungs were well-developed due to steroid shots I had received and he did not need to be intubated.  We were told his major hurdle would be learning to feed. I was breastfed as a child and was determined to breast feed my own children.  I began pumping immediately. We allowed the nurses to give our son a pacifier to help him learn how to suckle and to strengthen his oral muscles.  On his third day of life, they began feeding him my milk through a feeding tube.  Thankfully, I produced very well and quickly built up a large supply.  I continued pumping around the clock.  It was so hard to pull myself out of bed at night when the alarm I set went off but I knew it was best for my tiny baby.  I can proudly say he never had formula! At 10 days old, I got try breast feeding him for the first time and it was simply amazing! We both instinctually knew just what to do. He did so well right from the start. I went to the hospital for every feeding during the day and my son continued to get my milk through his tube at night.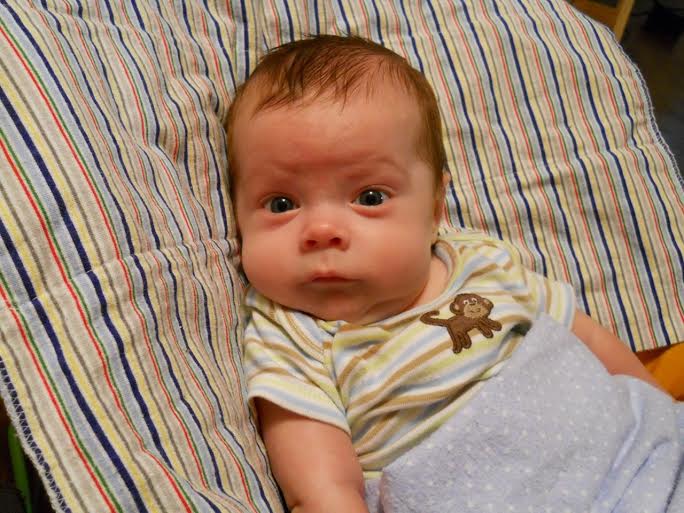 He spent 25 long days in the NICU and finally got to come home on valentine's day! How perfect?
He continued to breast feed for 28 months and weaned himself when I became pregnant again.  I am so proud of both of us! Being able to nourish my babies solely through breast feeding is one of the greatest accomplishments of my life! I want other NICU mothers to know that not only can they breastfed premature or sick babies, it's especially important for their health and development!
(My 3 yr. old preemie & his new baby brother)