by Nancy Mohrbacher, IBCLC, FILCA
Fan Question:
"I'm demand feeding my week old and having a lot of pain. His latch looks fine. I am nursing through the cracks and pain and using lanolin. Please help! Is there anything else I could be doing? He is nursing 15 to 20 minutes on each side most feedings, but the pain is like a pinchy stabbing pain that is really intense. Is this something that will get better? My daughter never latched so I pumped for her and my son never really took to nursing, so I also pumped for him. This is all new to me and I am hoping it works this time."
Ouch! Discomfort during the first two minutes during the first two weeks is considered normal, but cracks and the intense pain you're feeling throughout the feeding are signs that something needs adjusting. Even though your latch "looks fine," what's more important is how it feels. During the 10 years I made lactation home visits, nearly all mothers who'd been told their latch was good felt immediate pain relief when we made adjustments. The most likely cause of your pain is a shallow latch, which is when your nipple is compressed against your baby's hard palate rather than reaching the "comfort zone," near where his hard palate turns soft. (Use your tongue to find this area in your mouth.) In the comfort zone, there is no friction or pressure. You don't have to settle for a painful experience. Contact an IBCLC in your area (go to www.ilca.org and click on "Find a Lactation Consultant") to arrange for a visit or ask if any nearby IBCLCs offer drop-in clinics, where you can have your latch and your baby's anatomy (which can also affect your comfort) checked. In the meantime, try using laid-back breastfeeding positions, in which gravity can help you get a deeper, more comfortable latch. Read about this at: http://www.nancymohrbacher.com/blog/2010/10/11/some-ins-and-outs-of-laid-back-breastfeeding.html  Many women get quick pain relief in these positions, and they're a lot less work. For more tips, see also the Breastfeeding Solutions smartphone app for Android and iPhones at http://www.bestforbabes.org/products-page/apps/breastfeeding-solutions-app . Good luck!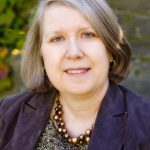 Nancy Mohrbacher, IBCLC, FILCA is a board-certified lactation consultant in the Chicago area who has been helping breastfeeding families since 1982. Her books for professionals are used worldwide. Her books for parents include Breastfeeding Made Simple: Seven Natural Laws for Nursing Mothers, which she co-authored with Kathleen Kendall-Tackett, and her tiny problem-solving guide, Breastfeeding Solutions  In 2013, Nancy released her Breastfeeding Solutions smartphone app (available for Android and iPhones) to give mothers a quick, go-everywhere source of breastfeeding help. Nancy speaks at events around the world.